Would the Burlesque Dance class suit everyone?
Your best friend has just said yes to the ring and you are in charge of organising it? A dance class is the perfect activity to bring everyone together in the afternoon and get to know each other while dancing and having some bubbly! You are probably wondering if the burlesque dance class would suit everyone? The answer is yes!
We have had so many groups over the years and all with different age gaps and dancing experience. Our previous dance classes included:
Mums and grandmas! They loved it, the class is a slow pace dancing class, open to all ages!
Ladies who have never been dancing before and turn out to be fabulous with our boas and feather fans!
We even had several pregnant ladies! The class is low intensity and does not include any jumping around so future mamas are welcome!
The aim is to have fun and dance like no one is watching! Be sure to relax, everyone will love the dance class! You will have wonderful memories and photos from the hem party!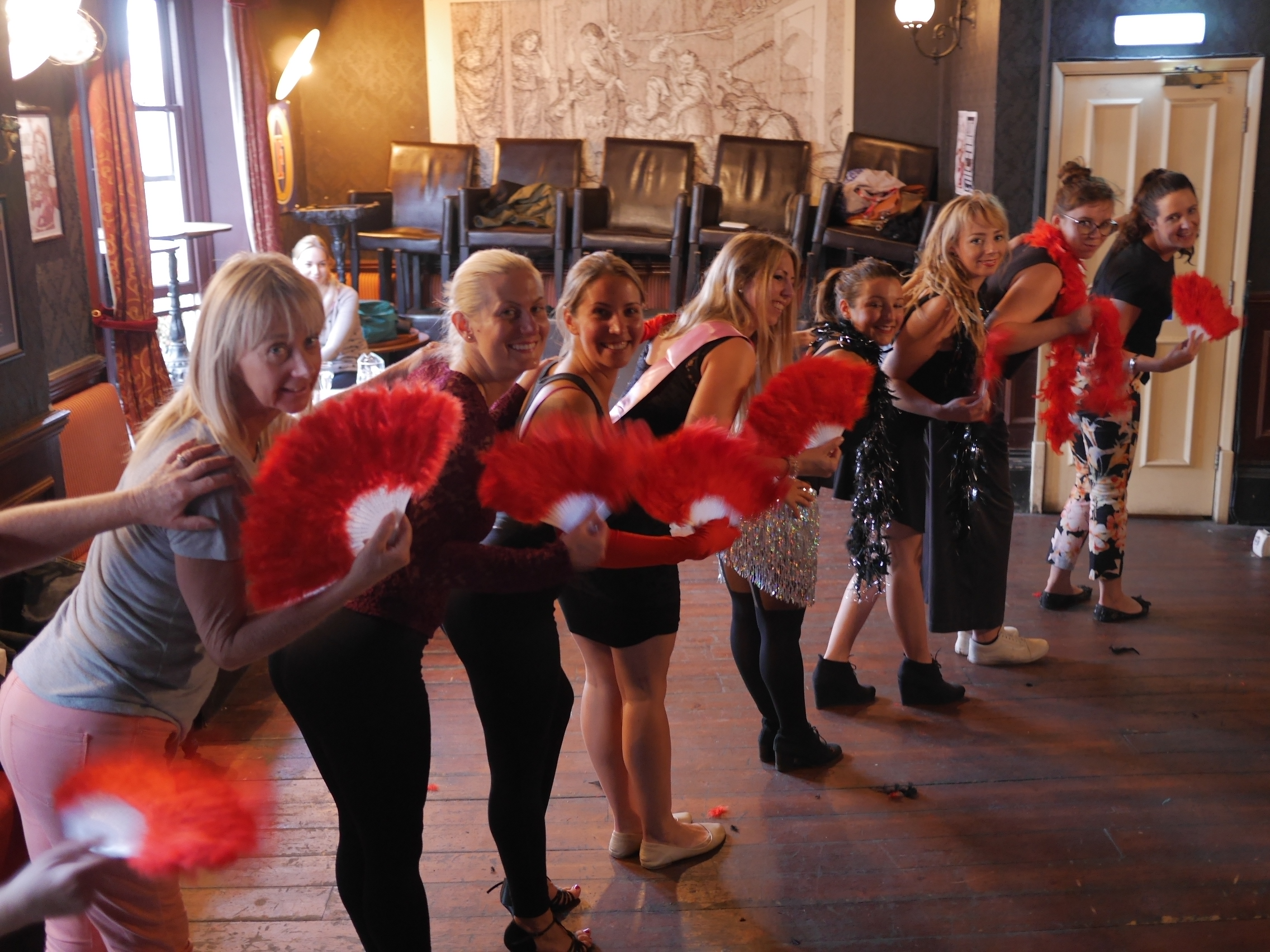 Hen party & Birthday Burlesque Dance class!