HEN PARTY / DANCE CLASSES IN BRIGHTON
Feel Sexy, Enjoy, Let The Show Begin...
Your Hen Party Dance Class in Brighton will begin with a fun warmup of the sexiest songs celebrating our sexy moves. Before we move onto your routine you will have some time to relax and enjoy some Bubbly... It's all about having fun and being the stars of the show! We'll grab cast photos so be sure to spray your hair, powder your face, apply your favourite red lipstick and add your costume! Some extra accessories will be available, burlesque feather fan, etc..
£19pp
Join a Dance Class in Brighton!
Bring your hen party to the next level with a dance class in Brighton!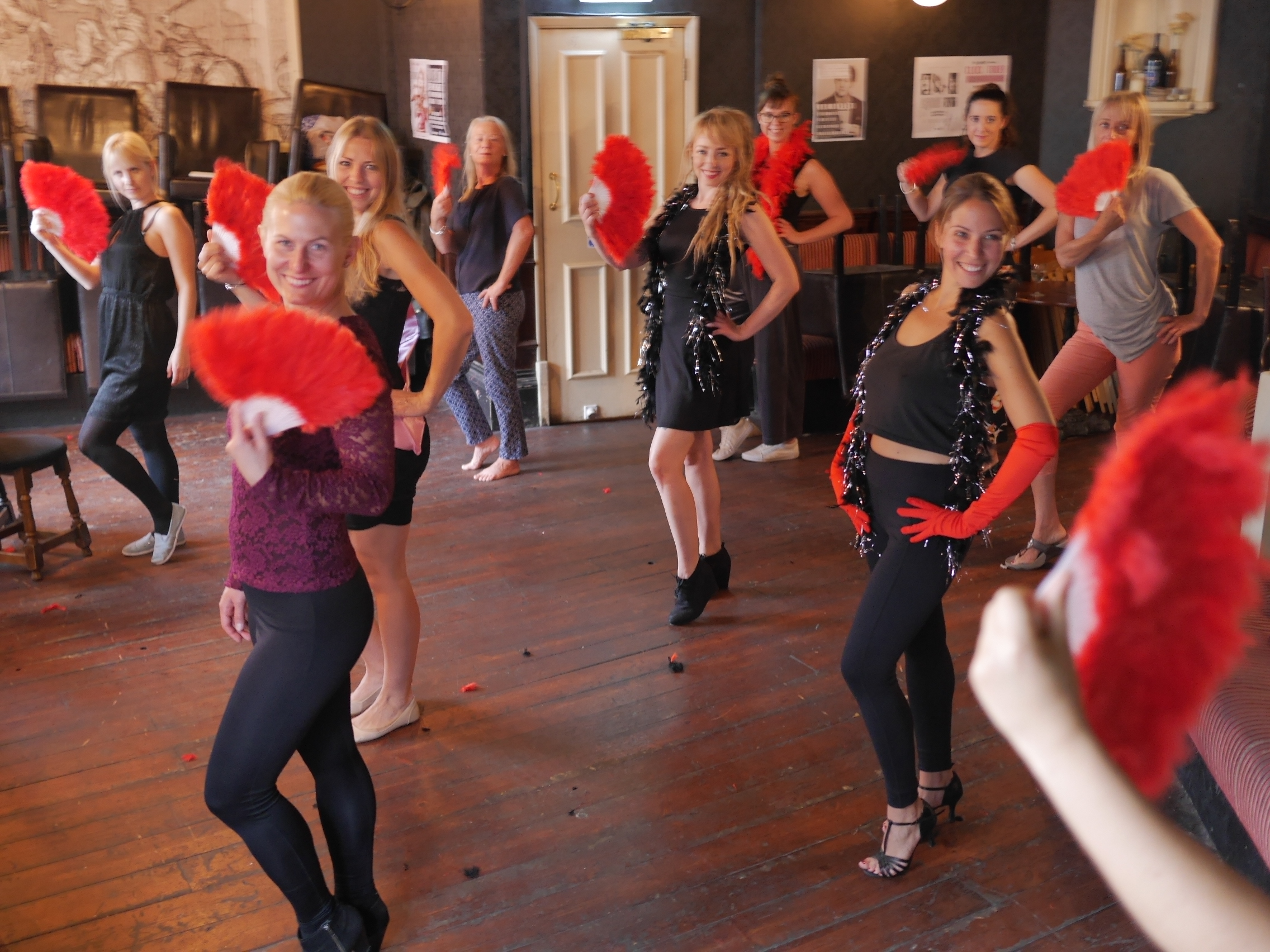 Dance Classes in Brighton!
Inspired by the Moulin Rouge, Dita Von Teese, and other famous burlesque icons, Just Dance Brighton celebrates women's femininity. You will learn how to be confident and sexy. You will be laughing, posing and shimmying throughout your lesson and for the rest of the night! No dancing experience is required, just willing to have fun!
The class is an hour long and has a bar open before and after for drinks.
Location: Within 5 minutes walk from Brighton train station! Easy to access and surrounded by shops & bars. There is the possibility to do the class on site if you are renting a big property!
Bring your party dress! Something sparkly or black will be perfect! Matched with black tights and small heels!
There will be accessories to borrow!